I had the pleasure of shooting the poster /promotional photographs for a new project. Casey Washington and Jake Head are two comedic actors with an upcoming comedic crime series coming very soon.
One of my favorite spots to shoot is a mountain in Burbank, CA.  A lot of my photography uses a lot of rim light/background from natural sources of light.  I particularly love sunsets and using that to my advantage.  There's nothing like that infamous golden hour that every visual artist dreams of capturing.
Poor Casey and Jake had to lug up to my favorite hike to get to this particular location with my assistant Julie Benard, an amazing photographer herself!  She moved back to France for a bit!  I sure do miss her!
Since we have a limited amount of sunset sunlight, here a couple previews of what we were able to do in a matter of 30 minutes.
The key to shooting this type of photo is all about timing.  We started our shoot at around 4PM because we were fully aware that the light would begin to go down around 5:30PM.  That gave us enough time to prep the actors with their wardrobe, props and actually getting to the location for the actual shoot.  It was a 10 minute drive from our meeting point.  Once we arrived, the sunset was perfect.  Weather is unpredicatable at times.  It's rare but sometimes even Los Angeles sunsets can be blocked by clouds or fog, or whatever mother nature decides to throw at us.  In those cases, you work with what you got.  That's what makes a good photographer.  The ability to be flexible.  In this case, I was lucky!  Thank God!
My equipment:
Canon 5D Mark III
24-70MM 2.8 L
50mm 1.4
White Lightning
www.jakehead.net
www.thecaseywashington.com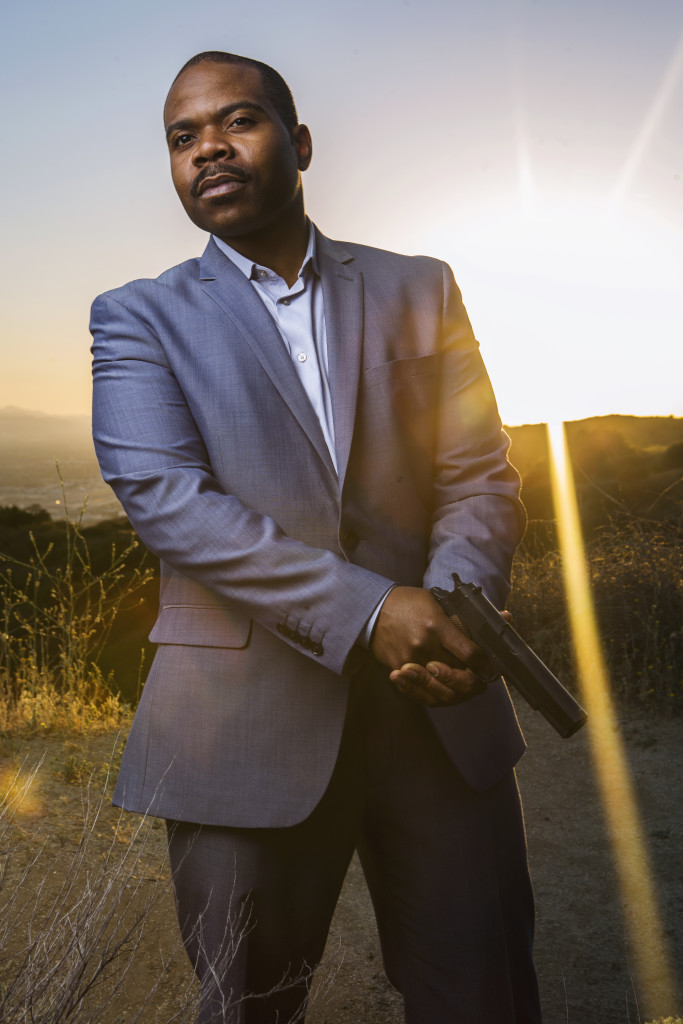 www.thecaseywashington.com  Check out Casey Washington and more of his upcoming work!